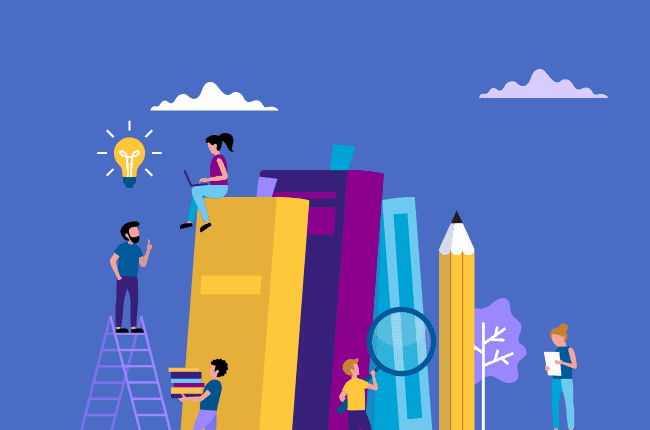 "How to cite a poem?" – a lot of students are well aware of this question. And this is not surprising, because there are various types of referencing styles, and this task becomes pretty overwhelming. It isn't clear what one needs to remember and what not. But there is no need to worry, as Essaywriterforyou.net is always here to help you and clear all your doubts. Read this article to get to know how you can quote lines from a poem like a professional writer. 
When Do You Need Cite a Poem?
First of all, you should know that there are a lot of referencing styles to follow. Two major types are MLA and APA. These styles have different requirements and structure. For example, while writing a paper in an APA format, you should provide 4 parts including the Title page, the short abstract with key points, body, and reference. For the MLA-formatted paper, you don't need a title page and an abstract. It consists of 2 major parts: the content and the work cited page.
Being a student of English, Arts, Literature or other class, you will be assigned with dozens of different essays:
Each of them has its own features, but there is also something in common. For example, while writing, you may use different sources. Books, magazines, articles. And, of, course, poems. It isn't possible just to copy a piece of text, as your paper will contain a bit of plagiarism then. But you may quote a poem, refer to the statement, etc. That's why there are a lot of requirements you need to follow to arrange an essay properly. We've prepared several useful tips on how to cite a quote in MLA and APA. But if you still don't feel confident about your writing or quoting, you can order a paper at Essaywriterforyou.net. Our skillful writers are well aware of all modern requirements and will help you to complete the assignment successfully. 
How to Quote a Poem in MLA?
If you're wondering about citing a poem in MLA, it's time to sort things out.
MLA is the most common nowadays formatting style which is used to write papers in the field of liberal and humanities arts. We can't say that it is too complicated, but students need to be aware of some features, which is boring and takes a lot of time. You need strictly follow a lot of rules in order your teacher doesn't consider your text as plagiarism. We've gathered all the necessary rules in one article to help you with MLA.
Use citations, quoting a phrase or using someone's idea
Whenever you use some data from different sources, you should mention this in your essay, otherwise, it's plagiarism. If you take words verbatim, use quotation marks. They are not needed when you summarize read, but at the end of another an idea you should use in-text citation. Correct taking of these steps let you give credit to the original author.
If you write the titles in a sentence, place them in quotation marks without italicizing or underlining them: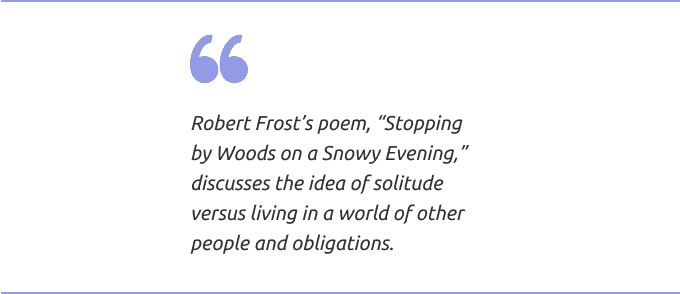 Type short quotations of a maximum of 3 lines in your paper.
If you need to separate them, use a slash with space. Don't paraphrase, you should write them verbatim, as the author did. Each first letter of the line should be capitalized. Take a look at our example.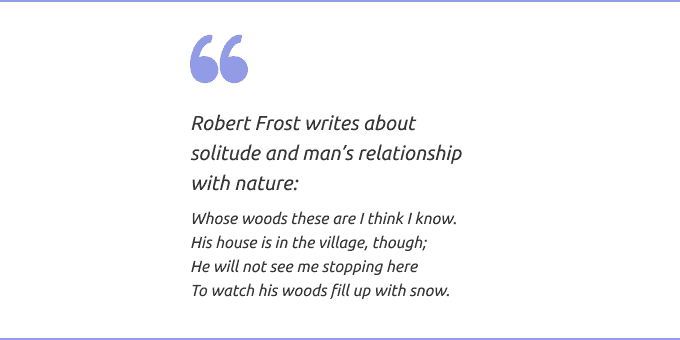 When you have quotations of more lines, indent them. Follow the requirements: you need 1 inch or 10 spaces from the left side indent. The long quote doesn't need any quotation marks, but don't forget to add the line numbers. To introduce a quotation you may use a colon. It will help you get rid of a comma splice. Here is an example of how to cite a poem in MLA: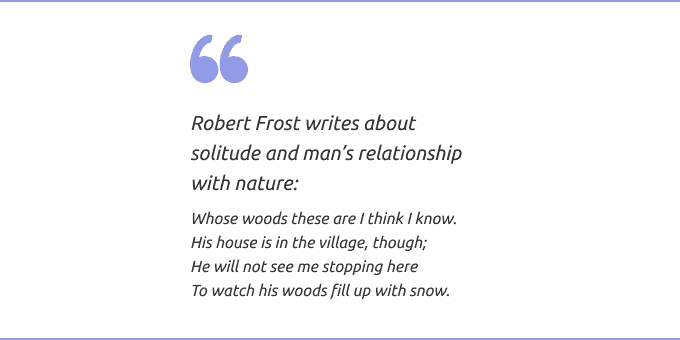 Indicate an ellipsis
It will help you to shorten the long quotation or to leave out useless information.
Here is an example: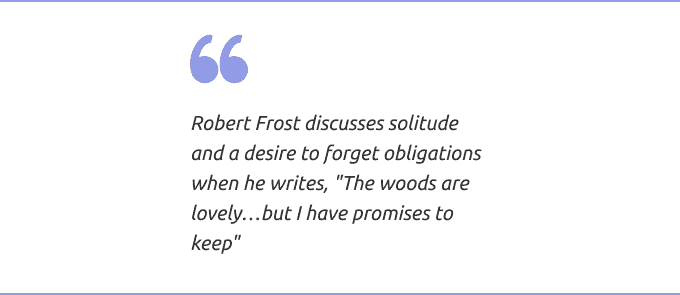 You may face with situation when an ellipsis covers a line break. As you can see in the example, you don't need to include a backlash. But it is necessary for cases when you decide to continue on without an ellipsis.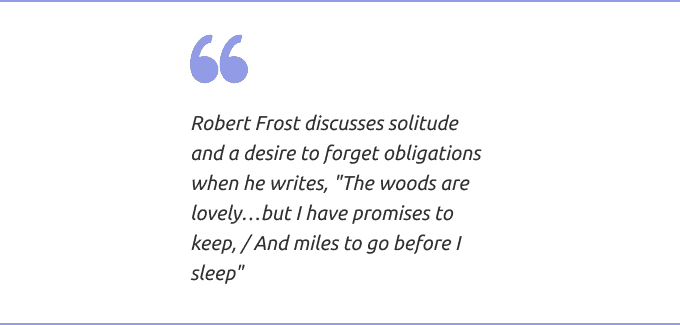 While deleting one or several lines, use a full line of ellipses.
This advice works for the same situation as the previous one, but when one needs to keep the poem symmetrical. Take a look: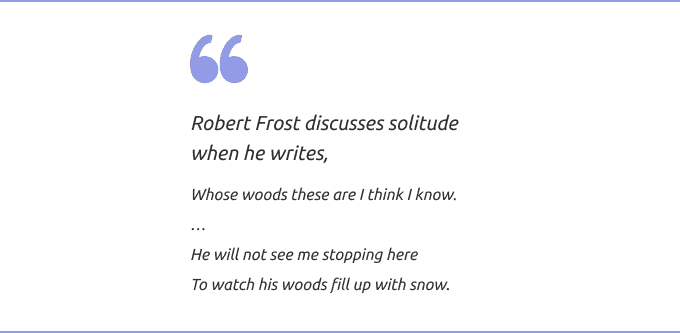 As you can see, this is not astronomy or physics at all, everything is much simpler. But to make sure your paper meets all requirements and does not contain plagiarism, you can order it from Essaywriterforyou. 
How to Cite a Poem in APA?
This style guide is pretty popular, especially when it goes about the social sciences. So if you were assigned a paper in APA style, it is essential to consider several rules. Citing a poem in APA may one of the most challenging tasks, but if you follow our tips, you'll format your citations perfectly.
While writing short quotes, use quotation marks.
Consider the volume of a poem you want to quote. If it is short, enclose it in quotation marks and don't start a new line.
Here is a good example:

Mention line breaks
If you need to use more than 1 line of the poem within your text, you must mention where the line breaks are. Use a forward slash for this purpose, as in the example below:

If your quotes are longer, use block quotation formatting without quotation marks. Make sure you've used the same double-spacing that you have before.
Give credit to the author
To correctly quote, you need to mention certain information. In particular, the author's name, the year the poem was published and the page number. You may write the name of the poet in the introducing sentence, in this case, you can mention the year and the page number in parentheses.

If you don't mention the poet's name there, you can provide in parentheses all 3 pieces of data. Separate them by commas. E.g.:
Cite indirect references
Even when not providing a quote, you should cite your source (poem) whenever you mention it. You can follow the same tips for parenthetical citations. If you don't need to refer to one particular page, you can avoid its mention, although it would be better to provide it.
Format titles appropriately
Check the typeface and capitalization while mentioning the title of your source. They should be proper and meet your tutor's requirements. Keep in mind, that the body of your essay and the works cited require different formatting rules.
When it goes about the body, you should:
All major words in the title of the poem should be capitalized.
The title should be enclosed in quotation marks.
Italicize or underline if the title is long.
And how to cite poems in your works cited?
Cite a book or a poem from an anthology.
Tailor the guidelines for it.
Include extra data for digital sources, e.g. "retrieved from" or "available from" for a website.
Format your works cited according to your tutor's requirements.
Now you've understood the difference between MLA and APA formatting. If you have any questions, don't hesitate to contact us. Or you can opt to order a custom paper for a reasonable price. 
How to Properly Quote a Poem in an Essay
There are some more tips on how to cite an essay.
Firstly, create the in-text citation. You may vary with the author's name, for example, mention it in your introduction to the quote, in the parentheses, in the in-text parenthetical citation. Be careful about punctuation and line numbers.
There are 2 good examples to inspire by: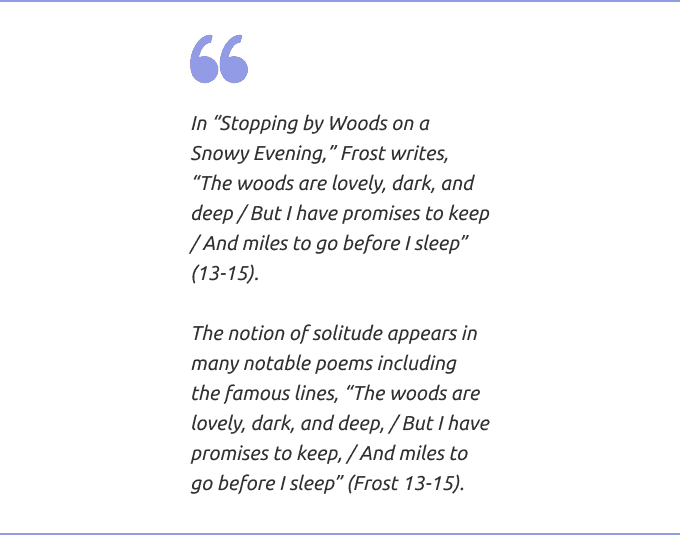 After you cite several words or phrases, don't forget to add line numbers. As well ass at the end of the sentence with the one word quoted only.
Example with 1 word cited:

Example of multiple words: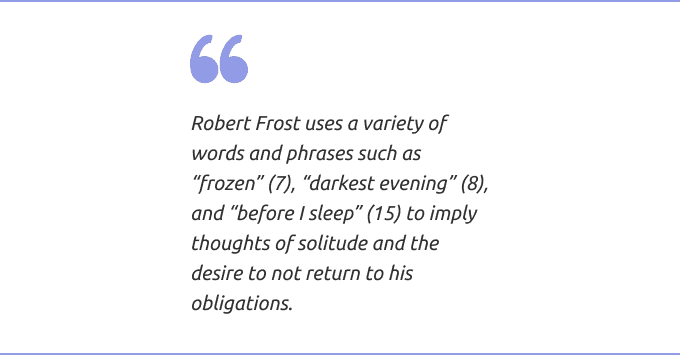 Reread your essay to make sure you've included the proper line numbers. There may be a situation when you need to cite a longer section, then include several line numbers (12-20). If you mention different sections with an ellipsis, point it this way: (10-13, 17-28).
It is essential to distinguish short and long quotes. Check your requirements to be sure exactly. For example, the MLA format considers any quote over 3 lines to be a long one. And there are different requirements for citing.
Here is an example for a short quote: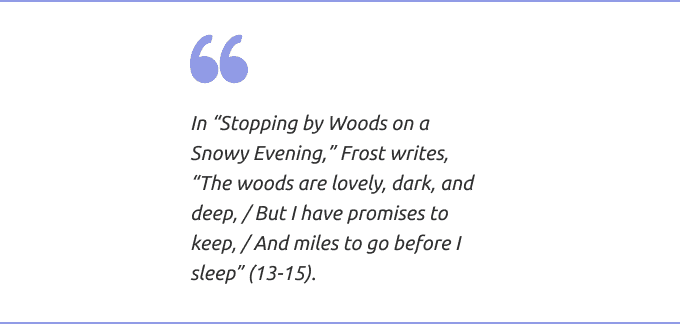 And this is an only possible option for the long one: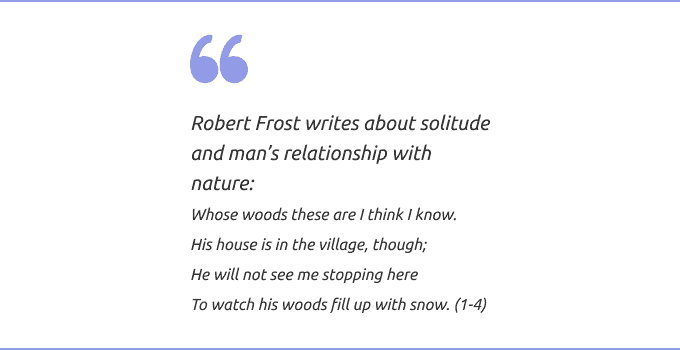 If you're going to mention different poems by the same poet in your paper, you can use short poem titles in citations. Don't think it would be enough just to point the author's last name. In this case, it isn't a clear indication, because you write about several poems, and your reader should distinguish them. For this purpose, you need to write the poet's name, the poem title in quotation marks, and then the line numbers.
Take a look at a good example: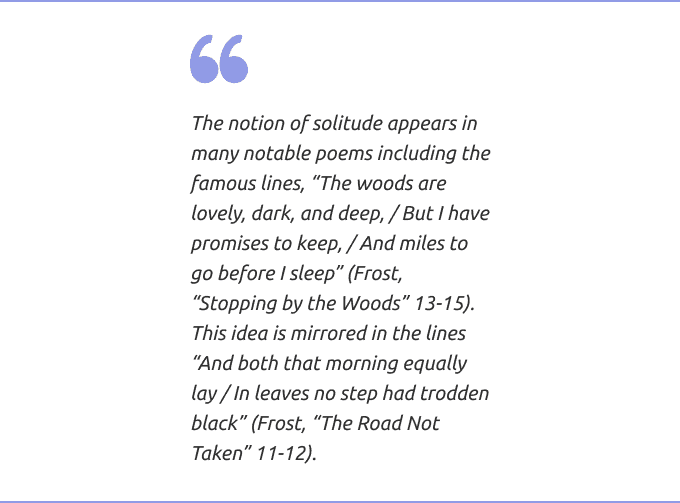 Remember that you can't write any good paper or essay if you do not rely on useful sources, pieces of art, books, and poems. But this does not mean that you can simply copy the text and paste it into the paper at your discretion. Any hint of plagiarism today is strictly condemned, and therefore it is important to be meticulous. Follow the tutor's guidelines, our tips or order a paper in case you want to perform an informative and properly formatted essay.