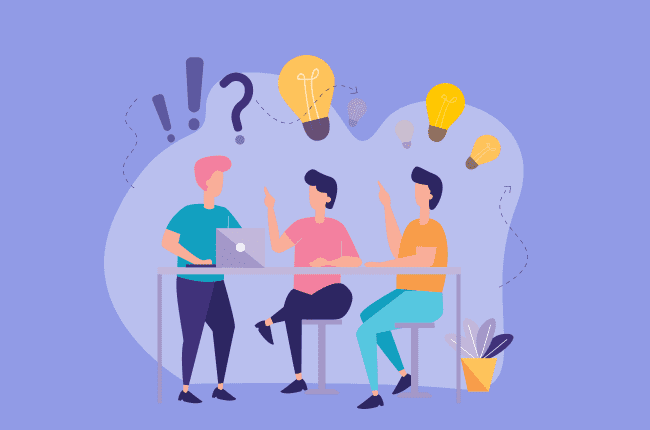 An analytical essay is one of the common assignments for students. It may seem challenging, especially for those who have never cope with it before. But there is no need to worry because for every task there is a solution. A little practice and everything will work out.
Writing an analytical essay is both complex and exciting. You need to find a large number of sources, analyze the information from them, draw certain conclusions. This paper shows your tutors your level of English, your analytical thinking, the ability to express your thoughts coherently, to find causal relationships. If you don't feel confident about your writing, you can always order a paper by Essaywriterforyou. Our skillful writers are well-aware about educational assignments and are always there to help.
And for now, we are going to help you with some useful tips on how to write a killer analytical paper.
What is an Analytical Essay?
There is a typical definition of this particular type of essay. It is a piece of writing, where you need to analyze a certain event, a situation, a work of art, etc. Your task is to critique it, to provide your own interpretation, using the knowledge and skills you have. You can dissect your topic into several components which helps to analyze it to detail, and then draw conclusions.
Many students who do not know how to write an analytical essay, think that it is enough to summarize things and facts that were researched. But not this is your first priority. Your task is to make an analysis. For example, if you are assigned to write a paper about a piece of art, you should explain why had the author create it, which tools and methods they used, and how this art impacts on people.
This is significantly different from a descriptive essay, where you need to share thoughts and feelings. Or from a contrast and comparison essay where the main task of the author is to describe similarities and differences between several things or phenomena. Therefore, even those who do well with other types of essays may have difficulty with the analytical one.
Analytical Essay Topics: What to Write About?
Always choose a topic that seems offbeat and that you like. Remember that your essay will have a reader, and you need to interest him. Also, if you are interested in a topic, the writing process will be much easier.
Essaywriterforyou.net has prepared some interesting variants for you to get inspired by:
How does fashion affect student life?
Professional athletes get paid too much
Can humanity survive without technology?
What are the main themes George Orwell covers in his novel "1984"?
Do parents need parental permission?
What can we all do for the environment?
What if adults and children switch places?
Why do people like Christmas movies?
Is it possible to completely abandon animal products?
How has student life changed in recent years?
How do criminals feel when they return home?
We all need the help of a therapist
Does our environment determine who we are?
What modern TV series form the generation?
The complexity and challenges of adult life
Usually, tutors assign students with an analytical essay on a certain field. This helps to narrow the search and to find the perfect topic for your paper. Our professionals are always ready to provide you with different options so you'll come up with an intriguing and provocative topic. It will surely grab your readers' attention.
Analytical Essay Outline: Why You Need to Create it?
Writing an analysis essay, start with an outline. It may be not the most informative part of your paper, but definitely the most useful one. The well thought out outline helps organize the structure of the paper, and that makes your writing smoother.
Sometimes, creating an outline may be the most challenging stage. Without it is pretty difficult to put things in the right order, to keep all ideas in head. With a good outline, you will write a clear and logical analytical essay, so your tutor and other readers will be able to understand it appropriately.
Here is the basic structure of your analytical essay:
Introduction
Content
Conclusion
If you dig deeper, you will expand this simple outline, adding thesis statements, claims and evidence, your final summary. Write down all the ideas you have, and make sure your outline is clear and helpful.
How to Write an Analytical Essay: Step by Step
Here are a few steps to help you write a great essay, even if you've never encountered this task before.
1. Decide What to Write About
The first step is to define your circle of interests, as well as the target audience. Who will read your essay? Maybe you should make it as simple as possible or allow yourself to delve deeper into the topic. Depending on the theme, you will choose approaches. For example, if your essay is dedicated to some historical events, it is better to focus on forces that contributed to them. Scientific methods will help you in writing about modern findings. And so on.
2. Gather Information and Brainstorm
You may not immediately write everything you know once you've chosen a topic. Do some research and brainstorming to find new data, organize your ideas and to consider the theme from all angles possible. Some students find mind maps a helpful tool. Define your central topic and then draw bubbles with smaller ideas. Connect them to set patterns, causal relationships. Don't discount any ideas until you've not examined them.
3. Write an Introduction
This part of an analytical essay is considered to provide your readers with background information about your theme. That's why you should make it engaging. Explain why are you writing this and what are you going to analyze in your paper. If requirements allow, you can use some joke, intriguing fact, provocative question.
4. Write a Body
The next step is to write your body paragraphs. Each of them should contain:
a topic sentence;
an analysis;
supporting evidence.
You need the topic sentence to tell your reader about body paragraphs. Then you present your arguments, writing the analysis and provide the evidence that supports your thoughts. Use The "CEE" formula which means "Claim-Evidence-Explanation".
5. Write a Conclusion
This is the part where you can draw conclusions. To tell whether it was possible to prove the arguments, or if another solution was found. Share your own reflection on this.
6. Proofread Your Essay
Make sure that the paper does not contain lexical, grammatical or logical errors, meets all the requirements, and fully reveals the topic. Do not postpone proofreading for the last day, as it can provide you with a lot of insights. If you have difficulty editing and proofreading your essay, you can always use our editing services.
Professional Help in Writing an Analytical Essay
Even a step-by-step guide to writing is nothing without examples. Therefore, here are a few examples illustrating the various processes for writing an analytical essay. Your paper must be of high quality and unique, without plagiarism. We understand that this task may seem difficult, that's why we offer to take it over. Skillful writers of Essaywriterforyou.netwill provide you with a top-notch analytical essay, created accordingly to all requirements and deadlines. Order right now and surprise your tutor with a great paper!