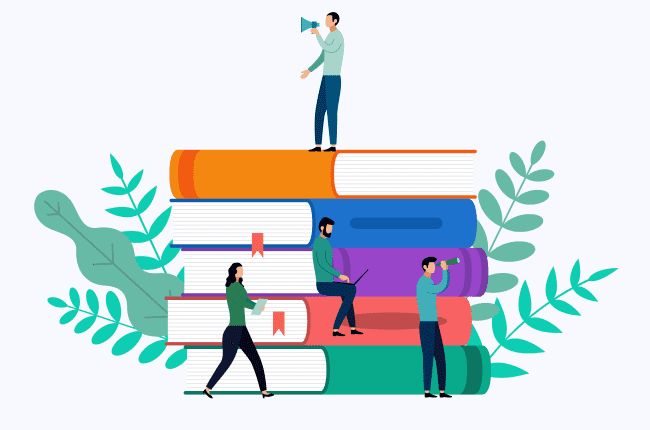 According to statistics, every student at least once receives a task to write an autobiographical essay. This task is different from other types of essays, so it can cause certain difficulties. When working with an autobiographical essay, you should be focused on the topic and pursue a specific goal. Your paper should catch the reader, make him think about your story, compare it with his life experience.
If this is your first time encountering an autobiography essay, it will be difficult for you to fulfill the requirements. But our experts will help you deal with the features of this type of paper.
What is an Autobiographical Essay?
An autobiographical essay is a paper for presenting yourself as a person. You can talk about your character, goals and life experience. It sounds simple, but you should not be selfish and focus only on the pros and positive character traits. An essay must be sincere to arouse empathy among readers.
An autobiography paper can be a cover letter if you want to get to work, win a grant or go to college. The paper should tell about you as a potential candidate, show your advantages and address the disadvantages. To put it another way, this is an opportunity for the admissions committee to evaluate you and then invite you for an interview.
Depending on the purpose of the paper, these types of autobiographical essays are distinguished:
Biography. You have to write a story about another person, his achievements, decisions and tipping points;
autobiography. This is a paper about your life that describes your personality. It can be like a profile or a diary;
memoirs. This is a collection of your memories of travels, difficult life periods and experiences.
What Should be an Autobiography Essay Format?
The structure of the essay should consist of an introduction, several body paragraphs, and a conclusion. Before writing the paper, you need to find the perfect example that you will follow. An autobiographical essay should focus on a specific experience or period, and not talk about your life as a whole. You have to decide what event to share so that it shows your choice, type of thinking and character.
Start an autobiography with an outline to create an essay plan. It is one of the important paper elements that help you sort your ideas. Write down the paper structure and the necessary elements for each piece. Use brainstorming to come up with a thesis and a hook.
The outline helps you create a well-structured autobiography essay that is easy to read. The traditional structure consists of five paragraphs and resembles a descriptive or narrative essays.
Why Do You Need to Write an Outline?
An outline helps you create the right logical sequence in the text. This covers both an autobiography and a biography or memoir. With an essay outline, you can:
Keep all thoughts and ideas in one place. A draft will help to sort the information according to its application;
make an example of a perfect essay. You can use infographics, visualizations or excerpts from a good example of an autobiography;
decide which structure to choose. Write a draft essay and ask the teacher what is worth changing or improving;
come up with a catchy topic and thesis statement. These elements should catch the reader's attention.
Here is the sample of an outline:
An introduction;
graduation;
hobbies, vocation search;
dreams and goals;
admission to college;
successes and difficulties in the study;
the decision to continue studying abroad;
conclusion.
How to Write an Autobiography Essay: 5 Easy Steps
It's time to start the steps in writing an autobiographical essay. We have written a guide to help you create papers from scratch.
So how to create an autobiography step by step:
Define the target audience. The type and structure of the paper differ depending on the destination. It can be a university selection committee or a personnel department;
come up with a central essay line. Your paper should have a plot and message to interest readers. Focus on the specific event, period or decision that caused the change;
create an outline. Determine the optimal structure, sort ideas. Use brainstorming to come up with a strong thesis. Pick examples to create smooth transitions between parts of an essay;
start with an introduction. Add a hook to make the person continue reading. It can be statistics or a spoiler from your story. Build a solid essay body, and finish the paper with a conclusion;
edit and proofread the essay. Carefully review your autobiography, check compliance with the requirements and the presence of key elements. If you do not see errors, order the help of an expert or teacher.
Tell us "write my essay online" and order an autobiography essay which will be written by a professional writer especially for you!
Topics for Autobiographical Essay: How to Get the Reader's Attention?
You have to come up with a catchy topic to interest readers. The topic of the autobiography should sound concise and powerful, as well as match the content. Use brainstorming to come up with a strong name. Here are some topics you can discuss in your autobiography:
Childhood. Tell us about your childhood hobbies, friends and family. Share vivid memories and events that have impacted your future;
idols and influencers. You can talk about your favorite bloggers or celebrities that inspire you. Perhaps you want to look like them or look the same;
social networks. Tell us about the impact of media on your decisions and interests. Be honest, share your opinion about propaganda on social networks or media;
politics. If you are brave enough, you can tell about your attitude to the political situation. However, keep in mind that your views may not coincide with those of the teacher;
economic aspect. Tell us how the economy affects your decisions and opportunities. This item will be of interest to most.
How to Start an Autobiography?
An introduction determines the success of your autobiography. You must admit that everyone is already tired of a typical beginning such as "Here is a story from my life" or "Once when I just turned 6 years old". You need to stand out from the crowd and hook the reader.
Think about the impressing way to present your topic. If you are writing about an important decision, start the essay with a story about your doubts. Compare your life if you hadn't made that choice. Get readers to find insight and ponder your story.
How to End an Autobiography?
Your conclusion closes the essay, it should be short and concise. You need to remind the reader of the main idea of ​​a paper, to make him think about the topic. The conclusion is an autobiography summary from body paragraphs.
The conclusion should structure the essay and explain the time frame if you have not done so before. Altogether, this should look like an enhanced introduction.
Tips for Writing an Autobiography Essay
When writing an autobiographical essay, you can make common mistakes. Here are tips to help you improve your paper quality and get a higher rating:
Be honest. The CV should show your character and attitude to the problem. Remember that you write about yourself;
find a central idea. You can create a thesis that you will support in the body of the essay. Determine the purpose and purpose of the paper;
do not complicate. You will not show yourself for the better if you use a lot of terms and artistic means;
assess your abilities. If you do not have ideas for an autobiography and the deadline is already coming, contact the autobiography essay writing service.
Autobiographical Essay Example
We have prepared an excerpt from an autobiographical essay to provide you with an example.
"I had to apply for admission to the College of Technology that day. However, now, two years later, I am writing a term paper on international communications. How did this happen? It's simple: everything went wrong on that day. My mom forgot the house keys, the dog fell ill, and my girlfriend did not pass the check at the airport.

These events made me delay the submission of applications and address urgent problems. However, the more I delved into the events, the more I doubted my choice of specialty."
This is a good start to a resume that will grab the reader's attention.
Professional Writing Help with Autobiographical Essay
With the help of the tips in this article, you can write a quality autobiographical essay. Do you doubt you can make it to the deadline? However, we found a great solution: order your autobiographical paper on our website. Using Essaywriterforyou.net, you are always confident in the quality of work and adherence to the deadline. We will select a skilled writer with the needed experience for your autobiography. Order paper now at a great price!