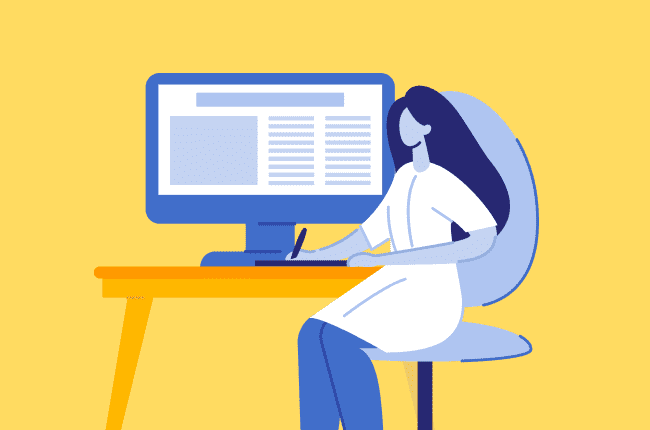 Creating a good thesis statement is essential for every solid argumentative essay or research paper. Sometimes it might be difficult to define the main idea simply because the thesis statement is weak. When it is good and clear, it may be compared to a guide, coming through all the text of your essay and delivering some sense.
Therefore, producing a proper thesis statement is important if you want to get the highest score for your essay. Strong main idea will make the reader engaged and interested in the plot of your essay. There are some tips that can help you. Let's review some of them, helping to produce a nice thesis statement to make your paper stand out in a crowd.
What Is a Thesis Statement?
During studying, each student is expected to be able to produce a good persuasive essay. This is a type of paper where the thesis statement is supposed to be. It describes the main idea of the essay or, in other words, the main argument. A good thesis statement should answer the main question of the topic. Therefore, the research is needed to prove it. Meaning, you should surf the net or go to the library to find pieces of evidence to back up the main idea of your research. It is needed to convince the reader in your point of view.
Here is an example of how to make a good thesis statement:
"Washington DC is considered to be a capital because the vast majority of US governmental buildings and authorities are situated there."
Here is an example of a bad thesis statement:
"Washington, DC is a big city. There are many governmental buildings and authorities there."
Can a Thesis Statement Be a Question?
If you ask "Can thesis be a question?", the answer will be "No, definitely." This is because the main goal of the thesis statement is not to produce more questions, but to answer them. It should be written in a way the whole essay arguments are meant to support your thoughts. Therefore, all the credible resources are required. So the thesis statement should never be written in the form of a question. On the contrary, it should be an answer to the question you might ask for the topic of the assignment.
Wonder how to create a good thesis statement? Read the following tips:
1. Want to know how to start a thesis? Begin by asking a question to yourself. Then provide with an answer.
For example,
"Why Washington DC is considered to be a capital?"
2. Modify your thesis, according to the academic task you are composing. This is needed because the goals of every essay are different.
Expository: Highlights a point.
"The main purpose of making Washington, DC to be a capital is a fact all the administrative buildings are situated there."
Argumentative: Proves the opinion or aims at changing one's mind.
"Washington DC was named after George Washington because he contributed a lot to America."
Analytical: Evaluates something to help to understand it.
"George Washington was one of the most efficient presidents of America because his contribution to it has been amazing."
"Despite the fact that South American and Egyptian pyramids differ from each other, beginning with the way people perceive them and finishing with their construction features, they still have common elements."
"Though technology may be beneficial for human kind, still it might deprive people of confidence, leading to physical and mental diseases."
3. Describe an answer to a question in detail.
"Washington DC was named after George Washington because of his great level of contribution to America's independence."
4. Make your sentences dynamic and fresh.
"George Washington is the best of the best presidents of the USA because he has been the most creative one if compared to other presidents."
5. Make sure that it can be proved further.
"According to many philosophers and historians, George Washington is believed to be one of the most powerful presidents of America."
6. Make your theses recognizable by using such words as "because'. There should be a logic between all the parts.
7. Locate your thesis at the end of the first paragraph after the introduction. However, sometimes it might consist of two or even three sentences, but this is more like an exception than a rule.
8. The approximate length is one or two sentences.
9. Research your topic. It will help you to create the correct logic assumption.
10. Define the type of your audience. For example, there might be students, professors, children, employees, etc. 
11. Make sure your thesis is clear, logical, and concise. The reader should be able to easily understand your point of view.
12. Reread your thesis and analyze it before the submission. Proofreading is essential if you want to get the highest score.
13. Do not use the first person sentences like "I think", or "I believe".
14. Concentrate on the topic of your work, making sure your thesis is clear and able to be proven throughout the paper.
15. Limit your thesis statement to a single, but a complete sentence, answering the question of your topic.
16. Analyze the resources found and brainstorm and analyze them to support the thesis statement of the study. Proper evaluation of your thesis statement will help you develop the main idea in the main body.
17. Make sure your thesis statement answers the question to the topic of your paper. All the information should be delivered in a concise way, no place for mysteries and secrets.
18. Make sure your thesis statement is not a common knowledge or just your opinion. It should be a fact and proved information.
19. Try to make your thesis statement a specific and not too vague idea when you write it. Keep the balance.
20. You need to create a thesis statement which covers the teacher's assignment. Stay obedient to the task of your mentor and follow the instructions carefully.
Things to Remember When Writing a Thesis Statement
To add more, the thesis statement of your paper should not be too small or too big, just somewhere in the middle. For instance, if your thesis statement is like "The authorities fight against global warming", it will be difficult to back up such a statement. Therefore, it will be better to specify your idea, making the thesis statement point smaller. For example, a good thesis statement of this point would be like "Local authorities began to provide measures against deforestation last week."
Here are some things to take into account, if you wonder what is a good thesis:
Keep in mind that the thesis statement should help the audience figure out the main topic of your paper.
 Use pieces of evidence and arguments to prove your main idea of the essay.
The thesis must be catchy. It means that it should be persuaded as a "hook" to the whole entire text of your essay. 
How Long Can a Thesis Statement Be?
It is worth mentioning that the length of the entire paper does not affect the length of the thesis statement. No matter whether the format is APA, Chicago or Turabian, the size of the thesis statement should be no longer than 3 sentences. However, it would be perfect if your thesis statement would be just one sentence long. 
Strong thesis examples
Drug addiction is one of the most serious social issues since it might cause further more difficult problems such as violence, crime, and homelessness.
Reading detective stories and using amusement parks as well as watching horror movies are all human being's attempts to understand what the thrill is and experience it.
Humankind should move to Mars in order not to experience war, poverty, and other social calamities because it is much safer there. 
Social media has a terrible impact on teenagers, making their self-esteem low.
School uniforms might be too expensive, but it is very effective in order to eradicate the social differences in income visually.
Public libraries are very important resources for society so they should be funded more by the local authorities.
With the rise of smartphones using, the cyber bullying is increasing more and more causing anxiety and depression so parents should be able to report about each case of it once their children face it.
Medicinal marijuana should be legal because it helps veterans after Post-Traumatic Stress Disorder. 
Companies should allow their employees to work remotely and office workers have a six hour working week so that they will be healthier.
Weak thesis statements:
Drug addiction is a very big social issue.
People enjoy being thrilled.
Marijuana should be legalized.
School uniform is good.
Social media is bad for children.
Note that these thesis statements were not completely researched. They are only examples of how a strong and weak thesis statement should look like. So don't use them when you write your research papers. They are only examples to help you get the idea.
Professional Help Writing a Thesis Statement
To sum up, a good thesis statement should deliver an innovative and fresh idea, which has never been expressed before. In other words, it should reflect your own perspective regarding the problem and provide the reader with a solid answer to their question about the topic of the essay.
It is important to write the correct thesis statement, if you want to get a good mark for it. Therefore, take into consideration all the tips and pieces of advice about the way of making a thesis statement. Remember: your scholarship might depend on a single word from your thesis statement. Hence, it is necessary to do everything in an appropriate way.
We do understand that producing a good and strong thesis statement is not easy at all. Therefore, we offer to use our essay writing services to assist you in producing a nice thesis statement. We employ only professional writers with high level of expertise. Just click the button below and our writers get to work right away.
Order it now, pay to the expert, and enjoy the premium quality!